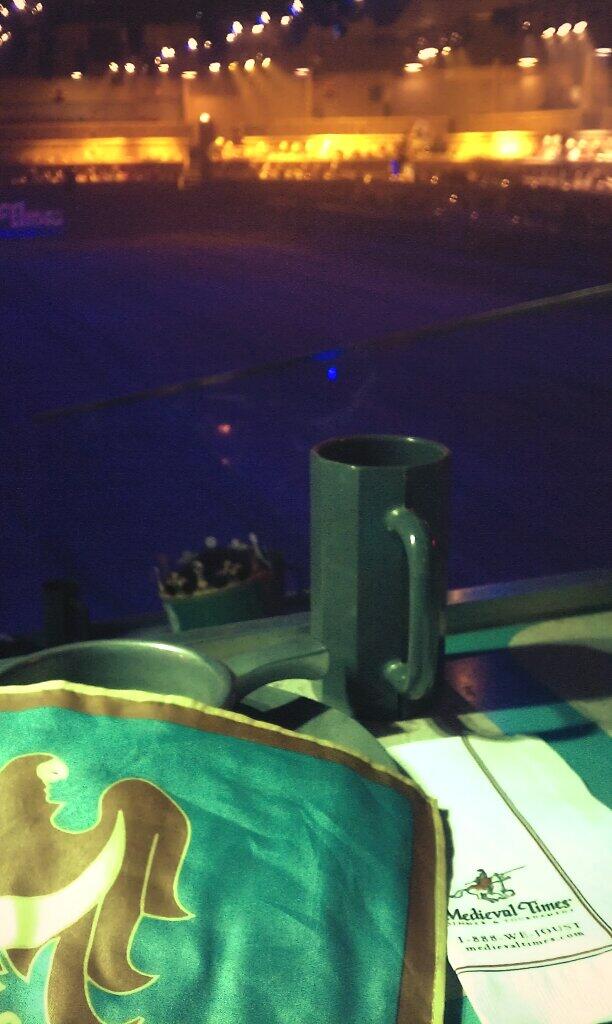 The lengths I go through to get the absolutely important coverage to you, dear readers. Because the internet in our hotel is somewhere in the "not worth it" range in terms of prices, I am sitting in the Hilton lobby stealing data like the gung-ho press hound that I am pretending to be, drinking a comically oversized coffee.
California has been largely good to me and yesterday was no exception. If you may remember from my blogpost yesterday, Days 1 and 2 of my Blizzcon odyssey were traveling so Wednesday was the first day I really got to sit down and hang out.
The day started off very early again as I think my body still hasn't adjusted to the time or daylight. I managed to get up, grab a shower and breakfast before anyone in my room even had woke up so it made me feel vaguely productive even though technically I am only here on vacation versus doing anything useful like report on the actual convention. More people had started to trickle in. The first person I got to see was Ilaniel (aka Sarah Pine from WoW Insider) and we spent a bit of time together.
We decided to walk over to the fountain and met some podcast people that I've only ever watched/listened to: Jules from Tauren Think Tank (and her husband Arcayne), Hasteur from Group Quest, and Robert from Blizzcon Countdown. It always feels so strange to meet internet personalities or content creators for the first time since you have this image of what people look like in your head, even if you watch them online and them being in three dimensions is still incredibly startling. Maybe I'm just a robot.
I also met up with my hotel room-mate Hestiah. So great meeting one of my fab feminist lady pals finally! She had a great idea that we should go to Medieval Times so after getting to meet Olivia from Wow Insider as well, we took Anne, Alex and myself in Hestiah's car and drove to Buena Park.
Now, I went to Medieval Times when I was 12 or 13 and it wasn't nearly as much fun as this. I think that a lot of it has to do with who you go with and your enthusiasm for really getting into the story. We all bought flags and settled into the green section to cheer on our knight and be a part of the story. Also something I had forgotten about Medieval Times: the sheer amount of food they give you. We got half a chicken, short ribs, bread, tomato soup, drinks and a pastry. It wasn't the best food but it was definitely good. The story was basic but the atmosphere is what made it so enjoyable. It also didn't hurt that our section was the rowdiest and loudest when cheering. The Green Knight was also by far the hottest hot dude out there and we suspect that he's the guy who plays Varian when the arena puts on the Warcraft-themed story. After everything was said and done, our voices were shot, our bellies were full and we had giant grins. For a group of nerdy 20-and-3o-somethings, it was pure unabashed fun.
After that, we drove home and I moved my stuff from Alex's hotel room to mine in the Marriott. It's very weird being in a hotel that feels upscale and is so close to the convention center. It will definitely help when the Saturday muscle soreness sets in and it makes me feel more centrally located to all the socializing. This was pretty apparent after Hestiah and I decided to sit in the lobby and drink and we kept running into people we knew. I finally got to meet Anafielle (of Sacred Duty fame), Kelesti, Sha of Happiness and saw another lady pal of mine, Dysmorphia.
Eventually we decided to take the party to the Hilton lobby and the atmosphere was decidedly different. Hilton lobby effectively acts like a nexus or a bus station for a lot of con-goers. It is consistently packed, especially at night because there's a bar right on the ground floor, dead center. There were already many drunk people there and while I got to be introduced to some Twitter names or faces that I had heard of, I mostly felt alienated. Drunk people en masse, particularly when I am not that drunk, tend to wig me out. It didn't help that most of them were dudes and I have problems with drunk dudes for obvious reasons. I left early and spent some time sobering up watching late night TV by myself. I'm not a sad sack, really, I promise.
All in all, yesterday definitely felt like a nice way to get in some vacation time before the madness of Blizzcon truly descended on Anaheim.
Editor's note: I'll add content links when I'm not in a hosed data connection and not on a laptop with no mouse.